Propel VPro+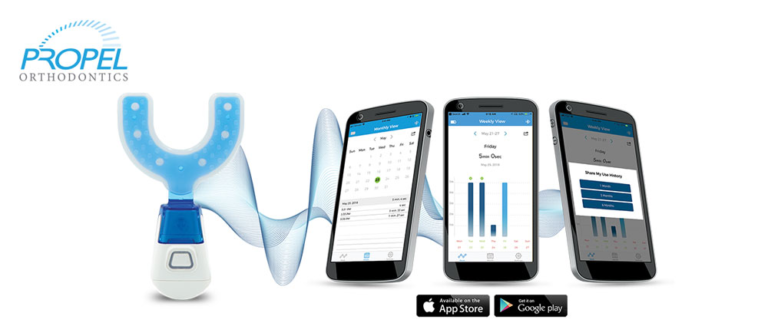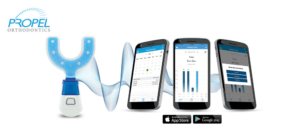 Improve the orthodontic experience
VPro+ is the newest addition to the VPro series from Propel Orthodontics. The advanced vibration technology allows patients to participate in their treatments with a convenient, easy-to-use treatment aid. The VPro series is the first and only line of products to support both active treatment and retention in five minutes per day.
New and improved
Like its predecessor, VPro5, the VPro+ aligner seater boasts the same high-frequency vibration (HFV) with upgraded features.
Some features include:
Use for five minutes per day.
Removable mouthpiece.
Waterproof vibration device.
Wireless charging.
Compact travel case.
Patient mobile application.
HFV has clinically demonstrated:
Reduced refinements.
Improved predictability.
Reduced discomfort.
Faster tooth movement.
Reduced bone density in the presence of orthodontic force (catabolic).
Increased bone density in the absence of orthodontic force (anabolic).